Start
Previous image

This is a large map of North America and a portion of Central America, in 1746. For faster loading, the map is presented in nine portions on nine separate pages. Click on the thumbnail (on the right) to view the desired portion.

The image below is shown at 756 PPI height x 820 PPI width.
Item Number: 1970:02007.37 Date of map: 1746
Title: Amerique septentrionale publiee sous les auspices de Monseigneurf le Duc D'Orleans [map of North America]
Cartographer (personal name): d'au Ville, Sr. Height (inches): 33 Width (inches): 34.5
This map, which was prepared for an atlas compiled from the work of various authors, includes North America and the northern tip of South America. It shows the North American colonies by name, and includes a few pertinent historical notes and notes regarding coasts and islands. The map depicts locations of some Indians/ ethnic groups and communities, and shows California and Greenland as peninsulas. Canada is shown as a huge area on the eastern and northern portions of the North American continent. The central and northern portions of North America are unmapped. Curved projection.
---
Upper left section of Cutter Map #37: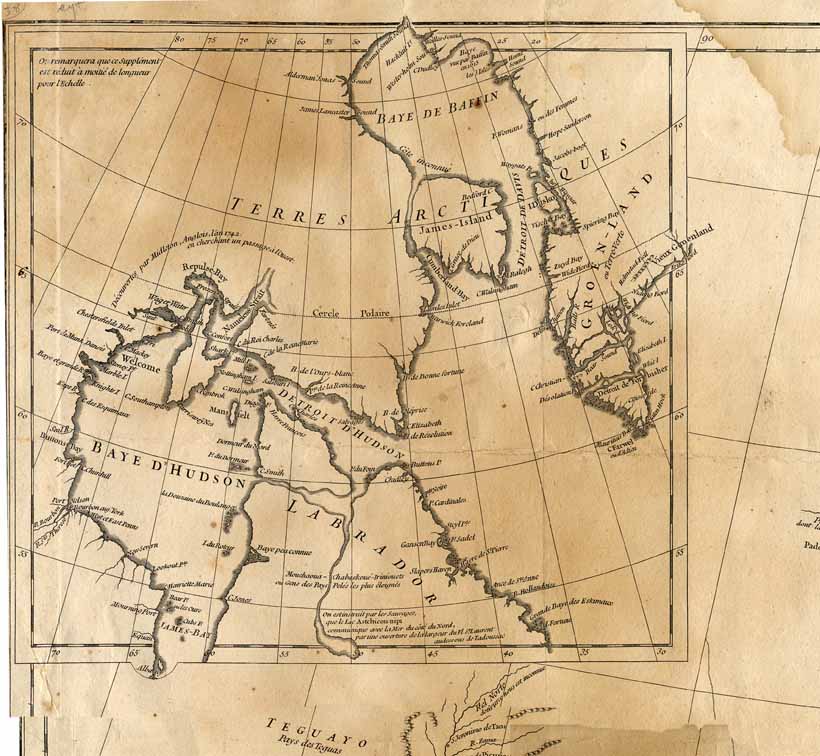 ---
This map forms part of the Cutter World Map Collection, collection C 003, at the Center of Southwest Studies, Fort Lewis College.
© 2003 Center of Southwest Studies, Fort Lewis College
All rights reserved (click here for Property Rights Statement).
1000 Rim Dr., Durango, CO 81301-3999 ~ Phone 970-247-7126 ~ Fax 970-247-7422
Page revised: October 31, 2003