Collection P 018:
Historic photos from the Durango Public Library (Colo.)

View of Durango smelters, circa 1885/1899.
Photo possibly by J. A. Boston (Durango, Colorado).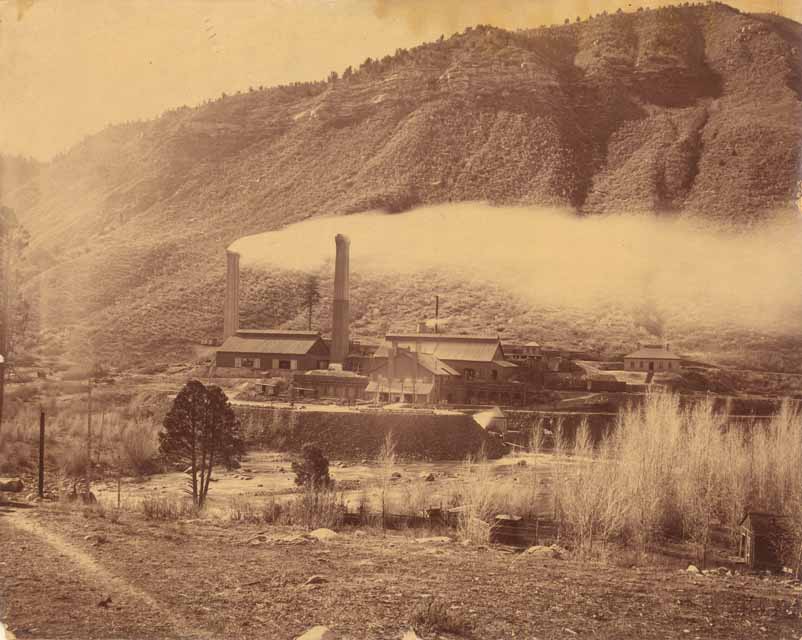 View of the smelters at Durango (in the distance), from directly across the Animas River (i.e., looking west). Smoke from the stacks is blowing toward the north/toward the city of Durango. Stamped on the back, J. A. Boston, Photographer, galleries at Durango and Silverton, Colo.
© 2008 Center of Southwest Studies, Fort Lewis College. 1000 Rim Drive, Durango, CO 81301-3999 ~ Phone 970-247-7126 ~ Fax 970-247-7422
All rights reserved. Click here for Property Rights Statement, including information for requesting copies.
Page revised: 2/22/2008