Collection P 018:
Historic photos from the Durango Public Library (Colo.)

Distant view of Durango smelters, circa 1885/1899.
Photo possibly by J. A. Boston (Durango, Colorado).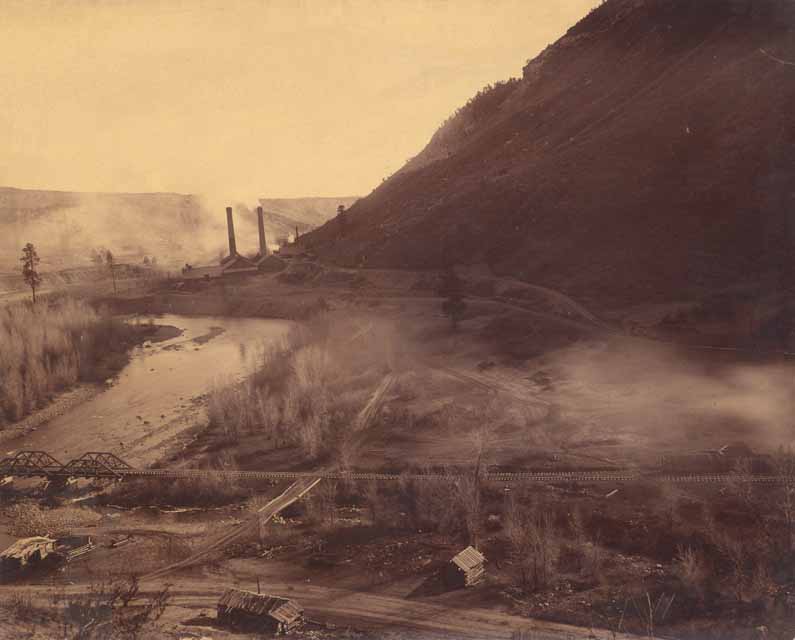 View of the smelters at Durango (in the distance), with the Animas River running along the left edge of the photo and a dirt road and railroad tracks crossing the river in the foreground. Possibly a photo by Jacob A. Boston, who was the active photographer in Durango during that time; it was found with other early Durango photos, one of which was stamped on the back by the J. A. Boston Photo Studio.
© 2008 Center of Southwest Studies, Fort Lewis College. 1000 Rim Drive, Durango, CO 81301-3999 ~ Phone 970-247-7126 ~ Fax 970-247-7422
All rights reserved. Click here for Property Rights Statement, including information for requesting copies.
Page revised: 2/22/2008