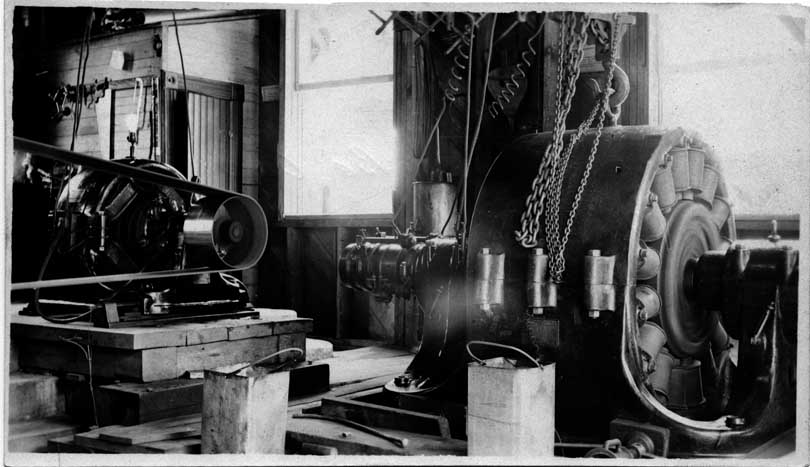 This may be the only surviving photo of the interior of the original power plant at Ames, Colorado,
where L. L. Nunn produced the world's first commercial use of alternating current in 1891.
© 2005 Center of Southwest Studies, Fort Lewis College. 1000 Rim Drive, Durango, CO 81301-3999 ~ Phone 970-247-7126 ~ Fax 970-247-7422
All rights reserved. Click here for Property Rights Statement, including information for requesting copies.
Page revised: 5/8/2007