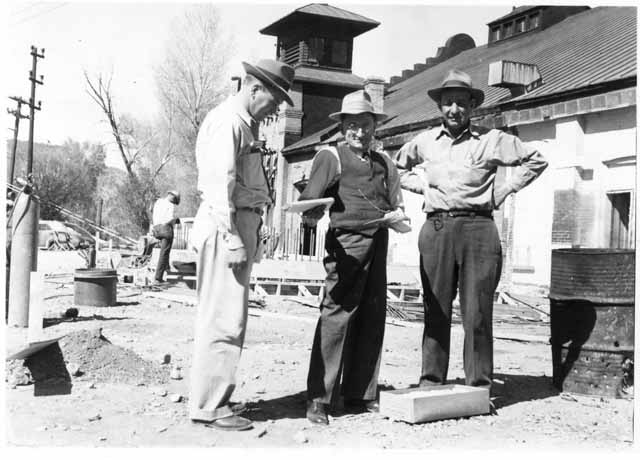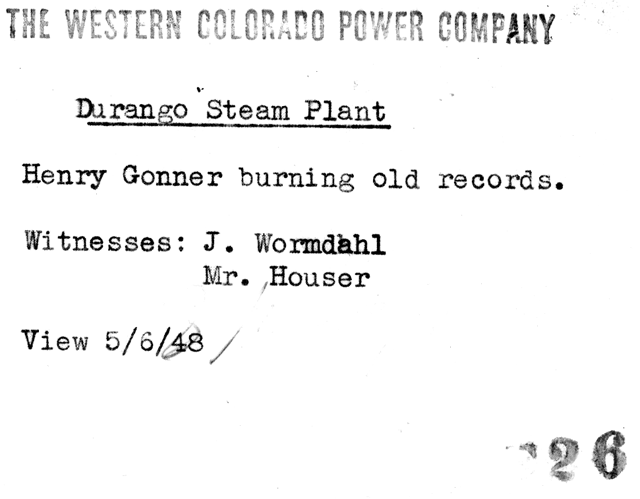 Henry Gonner, witnessed by J. Wormdahl and Mr. Houser, all wearing hats, are standing above a small box
(presumably of inactive Western Colorado Power Company records) outside the power plant at Durango, Colorado.
© 2007 Center of Southwest Studies, Fort Lewis College. 1000 Rim Drive, Durango, CO 81301-3999 ~ Phone 970-247-7126 ~ Fax 970-247-7422
All rights reserved. Click here for Property Rights Statement, including information for requesting copies.
Page last modified: August 01, 2007