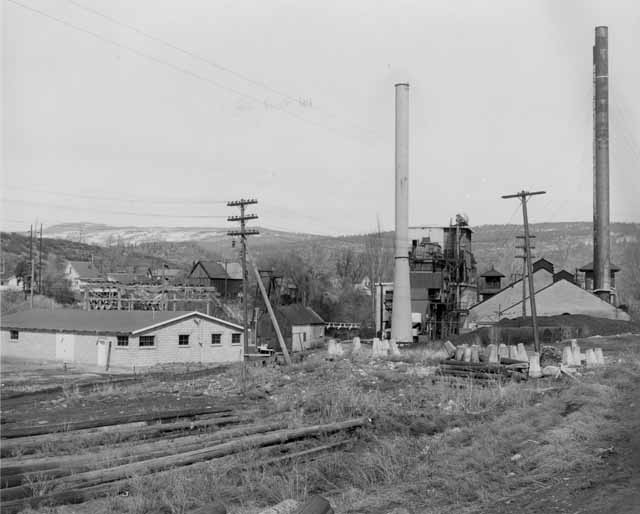 View is generally toward the northwest from a point along the Denver and Rio Grande Railroad tracks behind the Ashback Building.
The warehouse on the left is still on the site (as of July 2007). Photoprint # P009816026.
© 2007 Center of Southwest Studies, Fort Lewis College. 1000 Rim Drive, Durango, CO 81301-3999 ~ Phone 970-247-7126 ~ Fax 970-247-7422
All rights reserved. Click here for Property Rights Statement, including information for requesting copies.
Page last modified: August 01, 2007