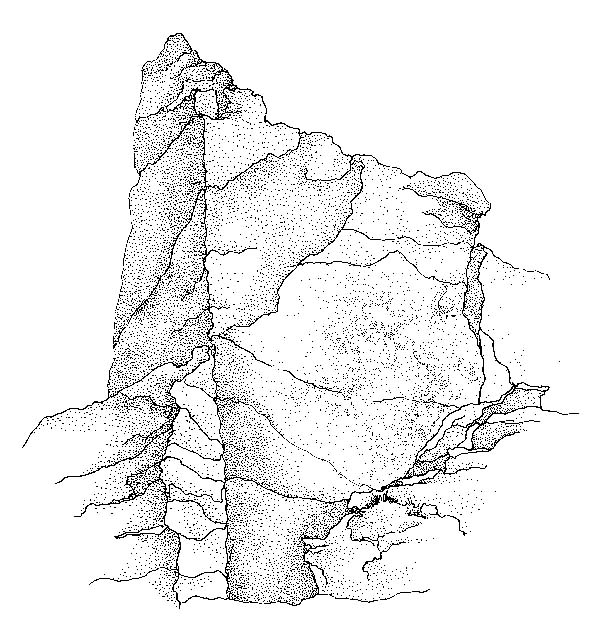 This is a drawing of yet another high cliff section above the Talus House in Frijoles Canyon on which stands a small panel of rock art.

In the center is a circle with a coyote either balancing on top of it or holding it (a coyote baying at the moon?).

A group of serpents and a possible bird complete this panel.
This drawing forms part of the Bandelier National Monument rock art drawings collection M 198 at the Center of Southwest Studies.
© 2004 Center of Southwest Studies, Fort Lewis College
All rights reserved (click here for Property Rights Statement).
1000 Rim Dr., Durango, CO 81301-3999 ~ Phone 970-247-7126 ~ Fax 970-247-7422
Page revised: December 09, 2004