| | | |
| --- | --- | --- |
| | Sun House Figure near top of Cliff above Talus House | To thumbnail |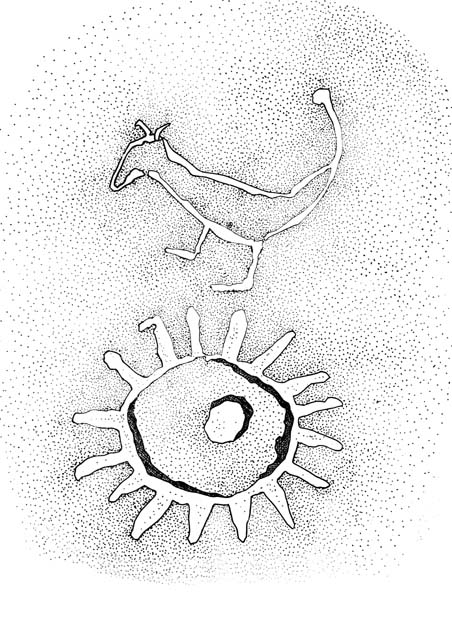 This
is a drawing
of a the image which Hewett labeled Sun House in Frijoles Canyon. This figure of a sun is pecked high above the small talus ruin on the cliff face, and could only be reached by descending the rock ledge from above.

The animal above the sun symbol looks almost like a kangaroo rat, either standing in the background or jumping over the sun.
This drawing forms part of the Bandelier National Monument rock art drawings collection M 198 at the Center of Southwest Studies.
© 2004 Center of Southwest Studies, Fort Lewis College
All rights reserved (click here for Property Rights Statement).
1000 Rim Dr., Durango, CO 81301-3999 ~ Phone 970-247-7126 ~ Fax 970-247-7422
Page revised: January 20, 2005