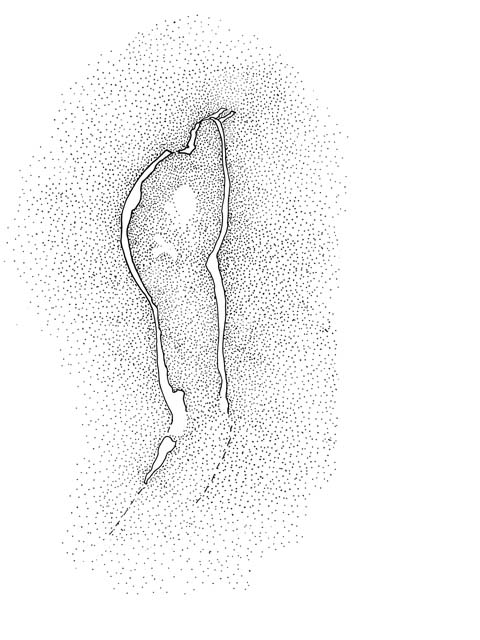 This
is a drawing
of a snakehead above Room 23/2 in Room Cluster I. It shows unusual realism, even to the projecting tongue or fangs.

Its body either has eroded or was never completed.
This drawing forms part of the Bandelier National Monument rock art drawings collection M 198 at the Center of Southwest Studies.
© 2004 Center of Southwest Studies, Fort Lewis College
All rights reserved (click here for Property Rights Statement).
1000 Rim Dr., Durango, CO 81301-3999 ~ Phone 970-247-7126 ~ Fax 970-247-7422
Page revised: December 09, 2004