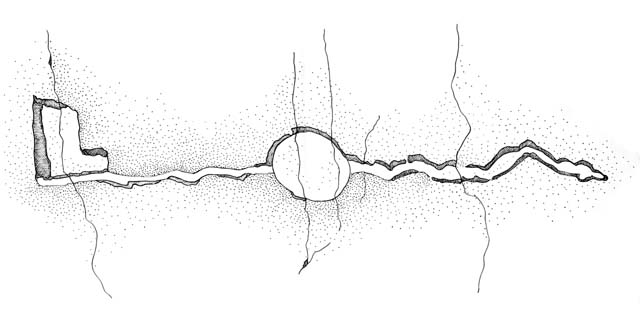 This is a

drawing of a large serpent. It is located on the high ledge panel above Room Cluster I.

The Serpent appears to

lie behind a circle or shield and has a large L-shaped block on its tail.
This drawing forms part of the Bandelier National Monument rock art drawings collection M 198 at the Center of Southwest Studies.
© 2004 Center of Southwest Studies, Fort Lewis College
All rights reserved (click here for Property Rights Statement).
1000 Rim Dr., Durango, CO 81301-3999 ~ Phone 970-247-7126 ~ Fax 970-247-7422
Page revised: December 08, 2004