| | | |
| --- | --- | --- |
| | Stylized Serpent Pair, Room Cluster II at Long House | To thumbnail |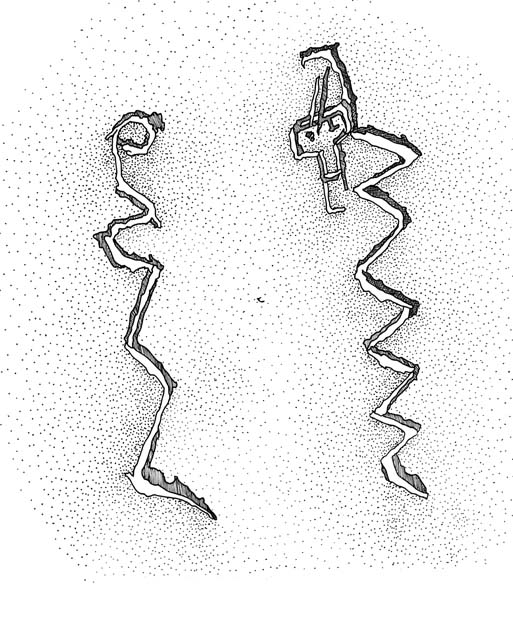 This is a drawing of one pair of the eight stylized serpent figures in the dance plaza panel of Room Cluster II. All of these figures run vertically and usually occur in pairs.

This pair above the east wall of Room 77/3 have a small rectangular headed kachina between them.
This drawing forms part of the Bandelier National Monument rock art drawings collection M 198 at the Center of Southwest Studies.
© 2004 Center of Southwest Studies, Fort Lewis College
All rights reserved (click here for Property Rights Statement).
1000 Rim Dr., Durango, CO 81301-3999 ~ Phone 970-247-7126 ~ Fax 970-247-7422
Page revised: December 08, 2004