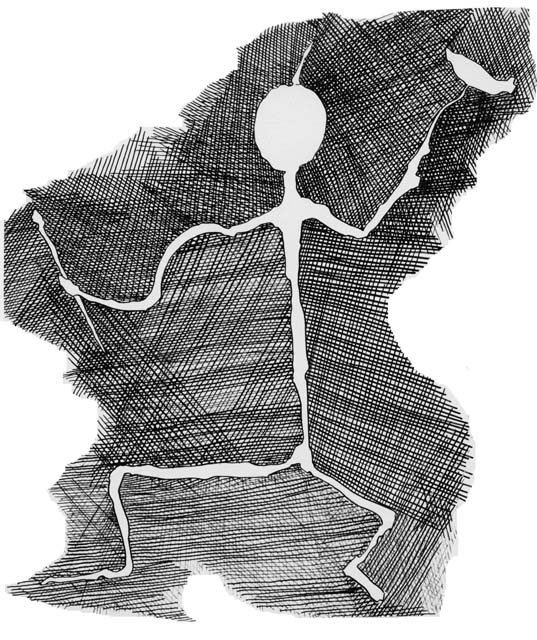 This
is a drawing of a painted stick figure, located above Room 186/4. It seems to represent a kachina holding a club in its left hand and a stick or short spear in its right.

The line rising from its round head probably represents a feather.
This drawing forms part of the Bandelier National Monument rock art drawings collection M 198 at the Center of Southwest Studies.
© 2004 Center of Southwest Studies, Fort Lewis College
All rights reserved (click here for Property Rights Statement).
1000 Rim Dr., Durango, CO 81301-3999 ~ Phone 970-247-7126 ~ Fax 970-247-7422
Page revised: December 08, 2004