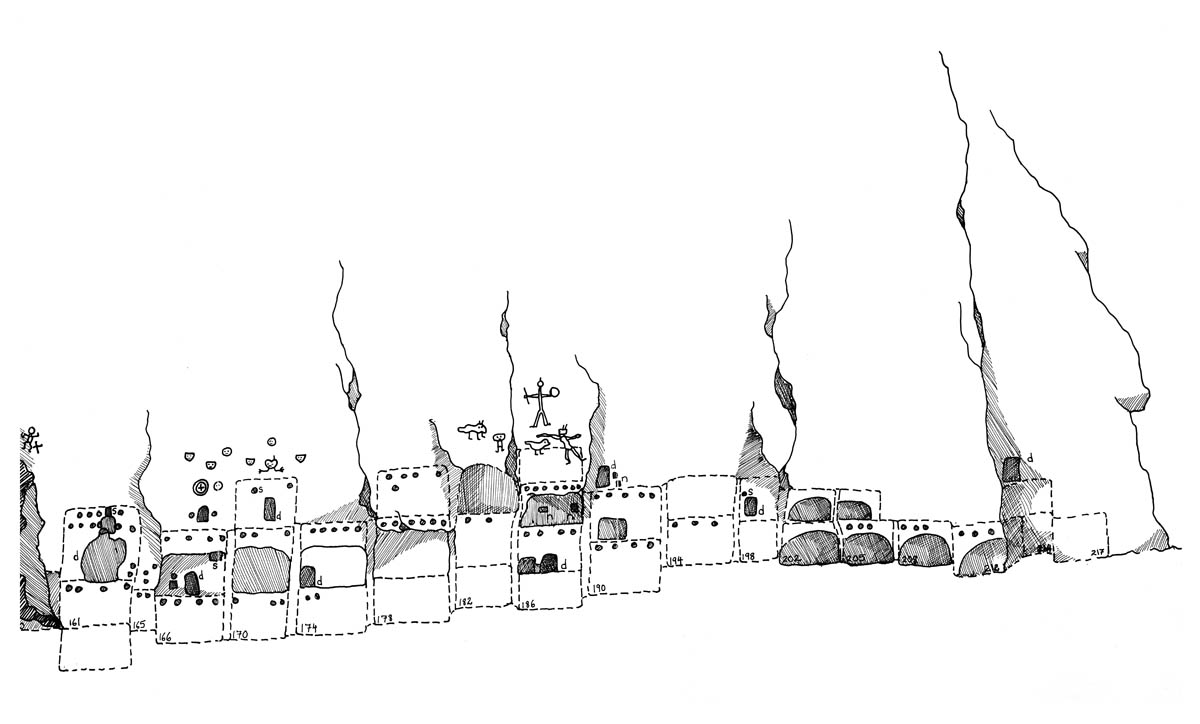 This is a drawing of
t
wo concentrations of rock art occurring in Room Cluster V.

The panel of kachina masks decorates the back wall of the third floor dance plaza formed by the roots over Rooms 166/2 through 183/2.

Here the occupants of this room cluster probably performed those rites important to the well being and identity of the group, and the adjacent rock art may reflect their legendary history.
This drawing forms part of the Bandelier National Monument rock art drawings collection M 198 at the Center of Southwest Studies.
© 2004 Center of Southwest Studies, Fort Lewis College
All rights reserved (click here for Property Rights Statement).
1000 Rim Dr., Durango, CO 81301-3999 ~ Phone 970-247-7126 ~ Fax 970-247-7422
Page revised: November 19, 2004