To thumbnail page

Typescript copy of a letter to E. Reeseman Fryer from Tom Lewis, as told to his daughter Isabella Lewis of Sanders, Arizona,

in about the late 1930s,

expressing his concern about the hardships of the stock reduction and a plea for an increase in the allowable number of grazing sheep.

Document courtesy of Sallie Wagner (Santa Fe, N.M.) via the Fryer/ Van Fossen/ Ward families. Accession 2003:08015.

Digital file #: M17913001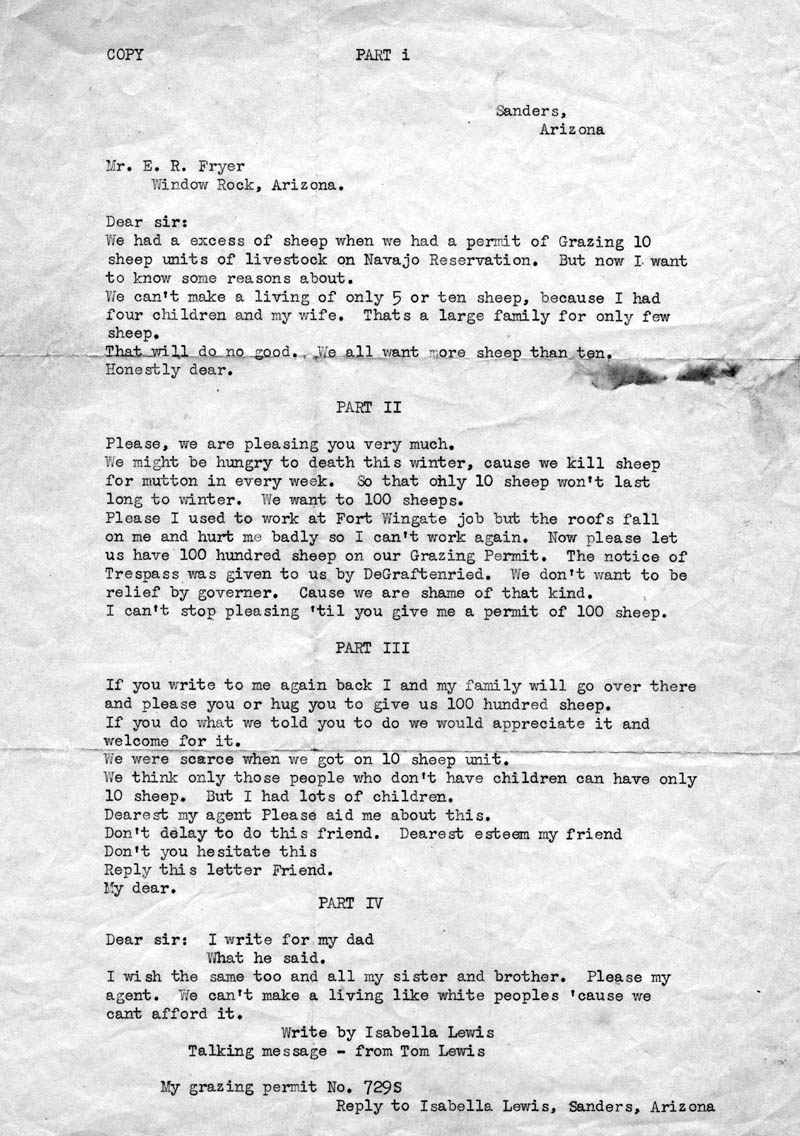 ©2003 Center of Southwest Studies, Fort Lewis College
All rights reserved (click here for Property Rights Statement).
1000 Rim Dr., Durango, CO 81301-3999 ~ Phone 970-247-7126 ~ Fax 970-247-7422
Page revised: August 25, 2003