Smaller version (800 pixels wide;72 pixels per inch):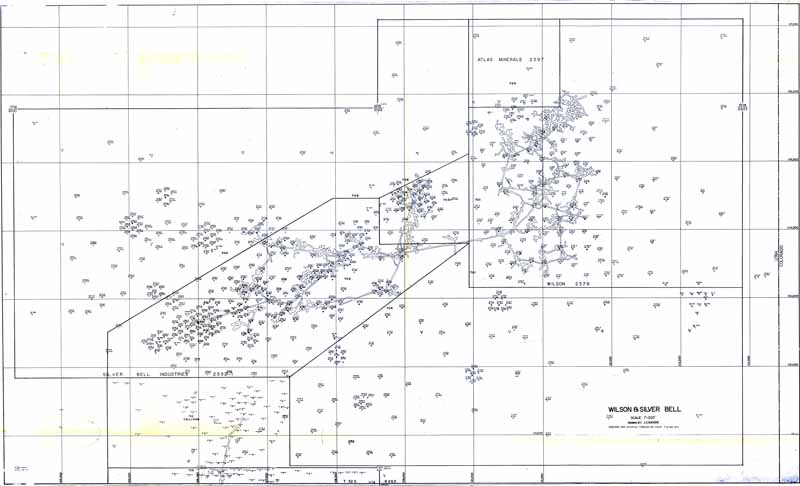 ---
Larger version (3,064 pixels wide;150 pixels per inch):
This map (Accession 2006:114) forms part of the Union Carbide Western Slope of Colorado uranium (etc.) mining records collection M 175 at the Center of Southwest Studies. Click here to view another Wilson Silver Bell map. The Center has digitized both maps in color at 600 PPI (tiff format); they are presented here at much lower resolution, for access purposes only.
Digital image © 2008 Center of Southwest Studies, Fort Lewis College. All rights reserved.
Click here for Property Rights Statement and for information on requesting a copy.
1000 Rim Dr., Durango, CO 81301-3999 ~ Phone 970-247-7126 ~ Fax 970-247-7422
Page revised: January 29, 2008