Collection M 175:


Union Carbide Western Slope of Colorado uranium (etc.) mining records:

Special ore work ledger, page 13:
Sept. 21, 1955

To thumbnail page

This is page 13 of the volume that is in Collection M 175, Series 1.8, Box 9, Folder 2, at the Center of Southwest Studies.
Digital file #: M175Series1Point8Box9Folder2Page13.jpg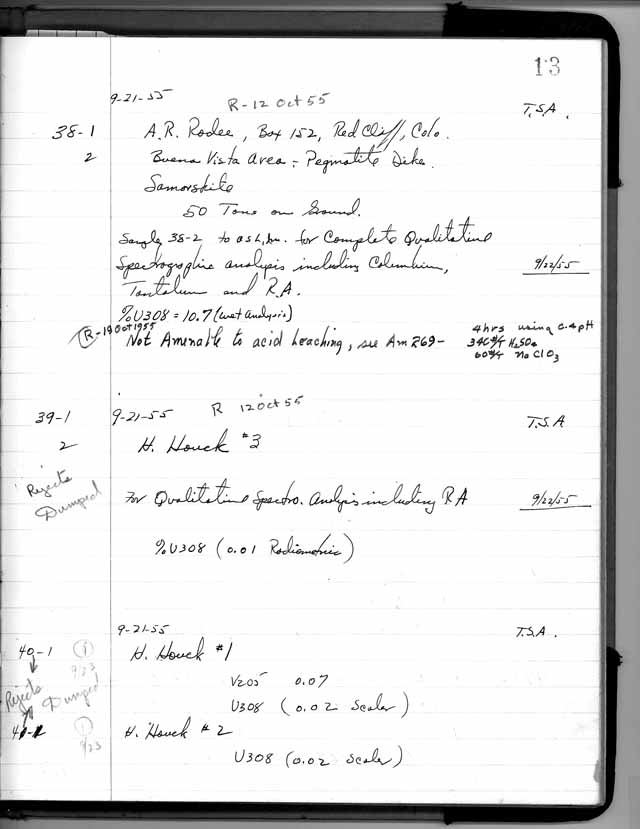 ©2007 Center of Southwest Studies, Fort Lewis College. All rights reserved (click here for Property Rights Statement).
1000 Rim Dr., Durango, CO 81301-3999 ~ Phone 970-247-7126 ~ Fax 970-247-7422
Page revised: January 10, 2007