From Collection M 019 Series 5.15:
D.&R.G. President's Special train telegram, Sept. 13, 1915
Telegram re: schedule of the 3-car President's Special (including Private Car 3, known as the Nomad), Sept. 13, 1915, with explanatory note by Bob Richardson dated Aug. 29, 1957 to H. B. Wood who restored it in 1957.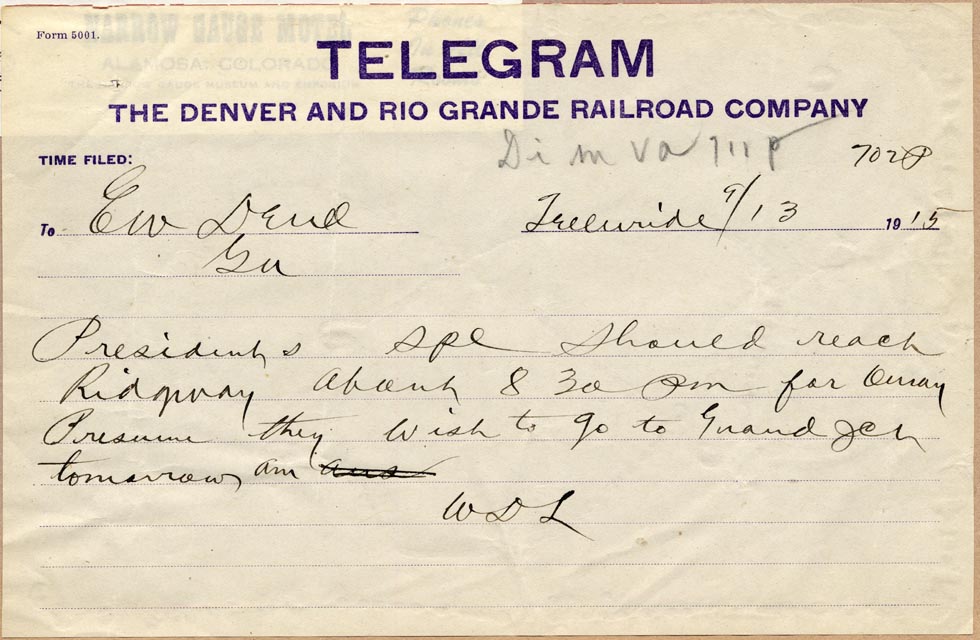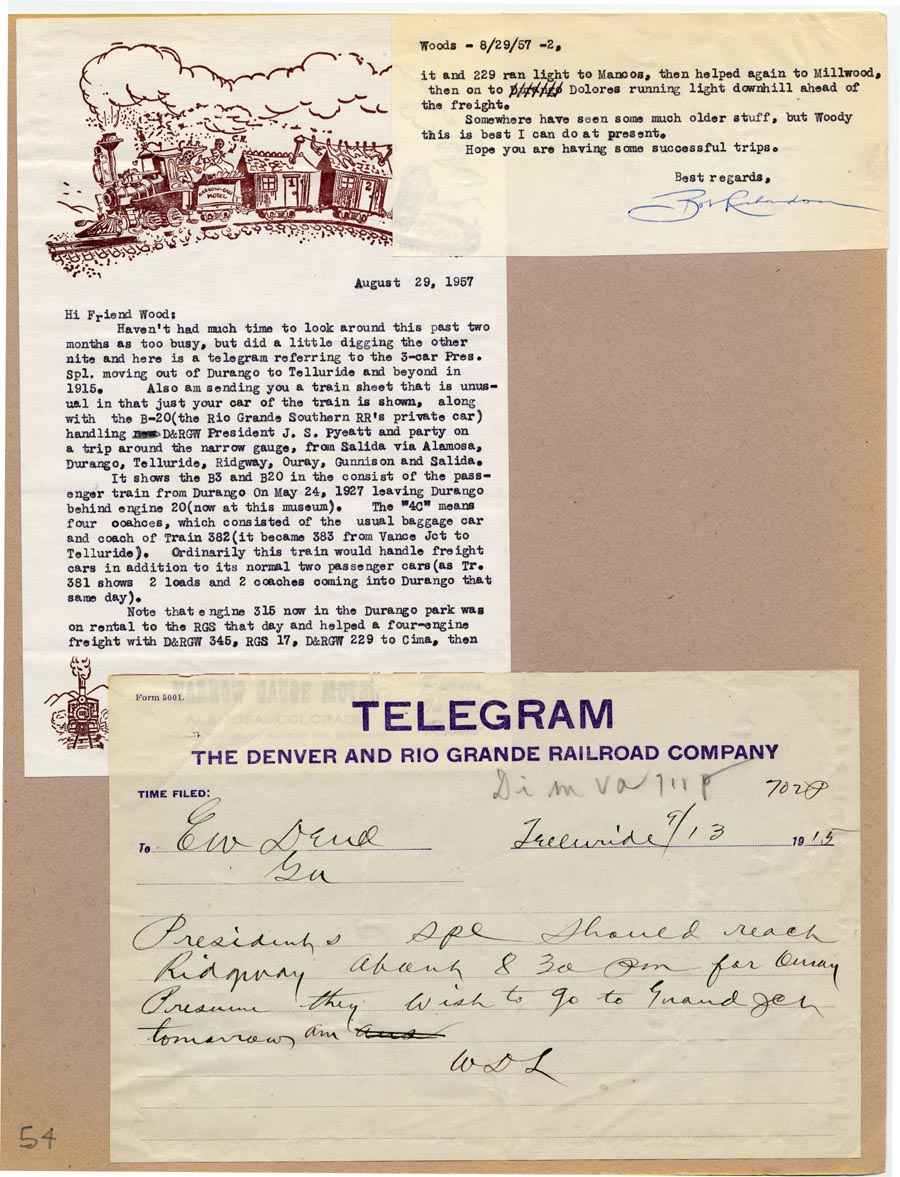 ---
©2003 Center of Southwest Studies, Fort Lewis College
All rights reserved (click here for Property Rights Statement).
1000 Rim Dr., Durango, CO 81301-3999 ~ Phone 970-247-7126 ~ Fax 970-247-7422
Page revised: March 21, 2003