From Collection M 001 Series 11.C.2:
G. F. Snyder and his wife Daisy Snyder -- he was the Dean of the Fort Lewis School, 1915-1934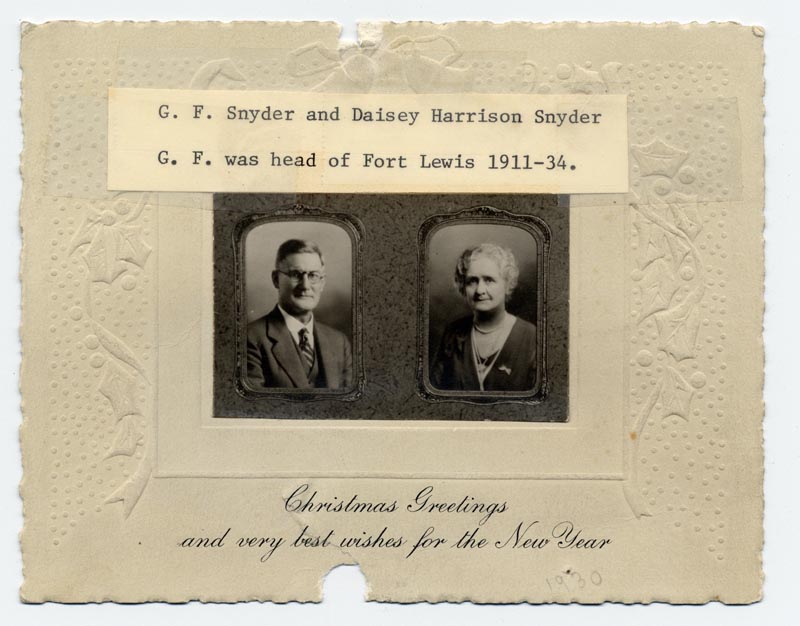 The card below uses the same portrait photos as the 1930 Christmas card above. The 1934 postcard below was prepared shortly after Dean Snyder's death in 1934. Apparently, he fell on campus and died from complications of having hit his head.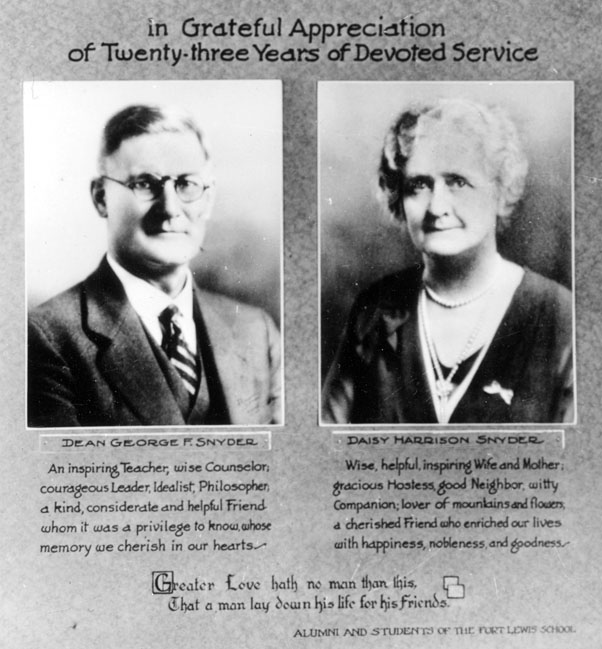 ©2003 Center of Southwest Studies, Fort Lewis College
All rights reserved (click here for Property Rights Statement).
1000 Rim Dr., Durango, CO 81301-3999 ~ Phone 970-247-7126 ~ Fax 970-247-7422
Page revised: December 15, 2004