From Collection M 001 Series 10.9,
Box 1, Item 1 (Fort Lewis College Archives):
School buildings at the Fort Lewis School of Agriculture, near Hesperus, Colorado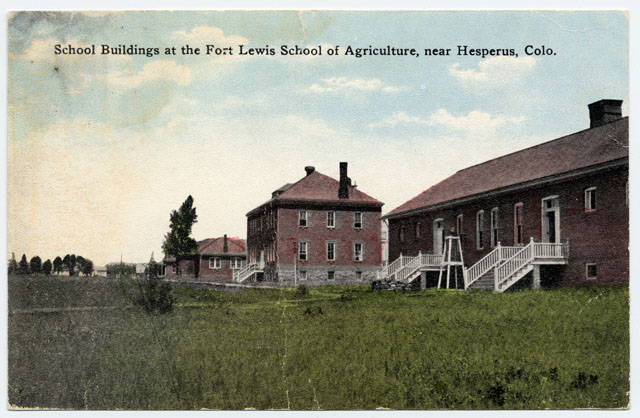 This is a summer-time view of the row of brick buildings at the old Fort Lewis School campus. J. Lewis Halles, writing from Mancos (Colo.) on October 18, informs Dean George F. Snyder that Halls "shall not be able to come till the 2nd semester."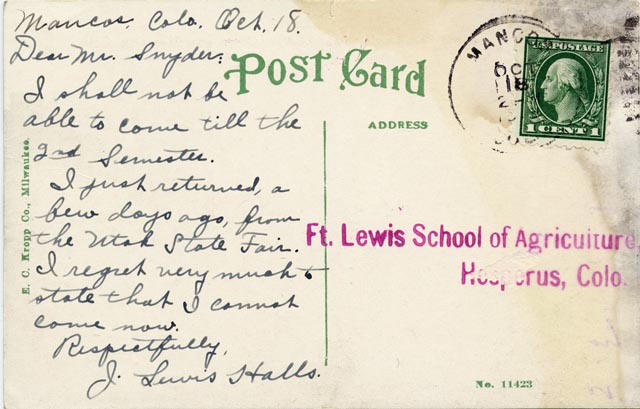 ©2003 Center of Southwest Studies, Fort Lewis College
All rights reserved (click here for Property Rights Statement).
1000 Rim Dr., Durango, CO 81301-3999 ~ Phone 970-247-7126 ~ Fax 970-247-7422
Page revised: December 15, 2004